Per Bigger Pockets, the 11 Best Blogs for Real Estate Investors
The 11 Best Blogs for and by Real Estate Investors
Blogs have exploded over the last decade, and although there are a lot of other popular mediums to absorb content from, they are still extremely relevant. Personally, I view a solid blog as the central hub for all content production to point back to.
Want more articles like this?
Create an account today to get BiggerPocket's best blog articles delivered to your inbox
Sign up for free
Take BiggerPockets, for example. They have several podcasts, a YouTube channel, and a strong social media presence, yet their website remains the central hub where everything comes together. At the heart of that website is their extensive library of blog posts, which dominate the Google search results when you search for real estate-related topics.
But the buck doesn't stop there—and neither should your education. There are so many resources available on the internet. In no particular order, here's a list of the best blogs for real estate investors. Some of these are fairly mainstream; some are more niche. But all are websites I frequent often for advice, ideas, and research.
If you want to maximize your REI knowledge, these blogs can help you do that.
The Top 11 Blogs for Real Estate Investors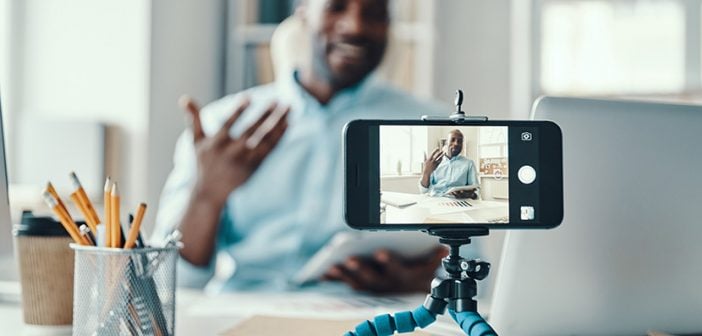 1. BiggerPockets
I know I just finished saying these weren't in any particular order, but I must give props where props are due. BiggerPockets is the single largest real estate investing platform in the world and directly responsible for a ton of my success as an investor.
Related: 13 Books to Take Beginners From Zero to Real Estate Investing Hero
I stumbled across BiggerPockets in 2015 after reading Rich Dad Poor Dad. As I started trying to learn more about real estate, I would be listening to a book or podcast, and any time I had questions about something I had just learned, I would consult the oracle (Google). I started to notice that there was this one website (BiggerPockets) that kept popping up toward the top of the search results and always had good information.
After a few days or weeks of this, I eventually joined BiggerPockets and started searching for the answers to my questions directly on their website. It didn't take long before I had fallen in love with all the platform had to offer and became a Pro member.
2. RealEstateInvesting.com
Real Estate Investing is another solid blog, with an extremely convenient domain. I've gotten to contribute an article or two to this website and talked with the owner a few times. There is a lot of good information here, and I recommend checking it out when you get the chance.
3. Landlordology
Lucas Hall is the man!
That might be all I need to say about this website, but in case you're (slightly) confused, Lucas Hall is the founder of Landlordology and a personal friend. Lucas was a very early employee of Cozy.co when they purchased Landlordology and hired him to help them build out their awesome property management software.
Cozy.co was then purchased by Apartments.com, and Lucas has helped them develop even more cool property management features. Landlordology is full of the best tools and resources for independent landlords and has a ton of great information on state laws and regulations, landlord guides, advice, and much more.
4. From Military to Millionaire
Somehow I think it would be inappropriate for me to say "David Pere is the man!" David Pere is… me.
From Military to Millionaire started as a way for me to document my real estate investing journey as I was looking to get better at writing (it is therapeutic) and struggling to come up with things worth writing about. It was actually Brandon Turner's idea to start a blog in the first place, to document my journey, and even to start a podcast.
I never would have guessed it would grow as it has over the last 2+ years, but it has been fun learning how to blog and, well, write sentences in general.
The Military Millionaire community exists to help service members, veterans, and their spouses learn how to build wealth through real estate investing, entrepreneurship, and personal finance, although most of what we discuss is applicable to anybody (with, of course, a few exceptions like the VA loan program).
5. Coach Carson
You may be familiar with Chad "Coach" Carson from his BiggerPockets book Retire Early with Real Estate. Chad has been investing in real estate for a long time, and his book is full of valuable lessons and practical advice to live by.
Chad is a very genuine real estate coach, and I have always enjoyed his transparency. Not many real estate investors will write in a book that one of their mistakes was buying too much real estate and needing to scale back.
Having been an investor through the 2008 recession has helped Chad balance growth and risk allocations in his portfolio.
Related: Listen Up: These Are the Top 9 Podcasts for Real Estate Investors
6. REtipster
Seth Williams is the founder of REtipster, a real estate investing blog that talks a lot about investing in raw land and some pretty cool land-investing strategies. I've always enjoyed talking with Seth at conferences, and he is a knowledgeable and transparent investor.
Seth's website is easy to navigate and very user-friendly. He talks about more than just investing in land on his platform, so don't writeoff this awesome resource just because you don't buy land (yet).
7. Short Term Sage
Julian Sage of Short Term Sage is the short-term rental (STR) guy. I have had the pleasure of knowing Julian for a couple of years now, and he is in a mastermind group we host for service members. Julian is on active duty in the Coast Guard and has become an expert in the short-term rental space, hosting not one, but two, of the top short-term rental podcasts on iTunes.
Not only does Julian talk about traditional short-term rental strategies, but he also talks about rental arbitrage, STR property management, and even multifamily STR opportunities with apartment buildings.
It is interesting stuff, from a fellow active-duty entrepreneur, and I'm excited to see what the future holds for him.
8. InvestFourMore
Mark Ferguson of InvestFourMore is a prolific author, having written nine books, including The Book on Negotiating Real Estate, which is published by BiggerPockets.
I first remember hearing about Mark when I stumbled across an article about his buying a blue Lamborghini Diablo after achieving success through real estate. I've been a fan of Mark's for a while now, and that has only improved because he was cool enough to interact with me periodically when my platform was new.
Mark has been investing in real estate since 2001 as a house flipper, landlord, and real estate agent. He knows what he is doing, and his site is easy to navigate.
9. Master Passive Income
I met Dustin Heiner from Master Passive Income at FinCon 2018 in Orlando. We hit it off talking about real estate investing and have stayed in touch since that time.
Dustin is another successful real estate investor who was able to quit his job and achieve financial freedom through real estate investing. He focuses exclusively on buy and hold investing and has a solid website to peruse for all things rental property.
10. Broke Is a Choice
Alexander Felice and I also met at FinCon 2018 and have hung out at several other conferences since that time. As showcased at Broke Is a Choice, Alex is a talented writer, but his photo blogs from conferences are some of my favorite things on the internet. He is also the co-host of The Military Millionaire Podcast, host of the BiggerPockets Meet the Investors YouTube series, and an avid photographer and videographer for real estate investors.
If you can handle a loud, contrarian personality, who is sure to make you rethink some personal beliefs, Alex is absolutely worth following. If I wanted to ensure I never heard the end of it, I might even say he is one of my favorite people and greatest mentors in life…but I don't, so I won't.
11. The Real Estate Guys
The Real Estate Guys have been around for a long time. They originally launched their radio show in 1997 and have been going strong ever since. Their website has a ton of great information on it, and I have been looking forward to attending their annual summit one day. (It is a real estate investing cruise!)
I recently got lost in their blog—one of the articles I was browsing while writing this drew me in with some pretty interesting charts and graphs about national market information. Definitely some great information on this blog, and worth checking out for sure.
Which One Wins?
Which blog is the best? Unfortunately, the answer, as it often is, is it depends. (I hate that answer.) Truthfully, it's whichever blog you will read.
Spend time reading and discover which one you resonate with. If you speak the same language as the writer(s) and they're offering good information, that is probably the blog you should commit to reading and learning from.

What's your favorite real estate blog and why?
Share the love in the comments.