From Real Estate Coach Tom Ferry, "7 Steps to Better Health & Vitality by 2021"
7 Steps To Better Health & Vitality By 2021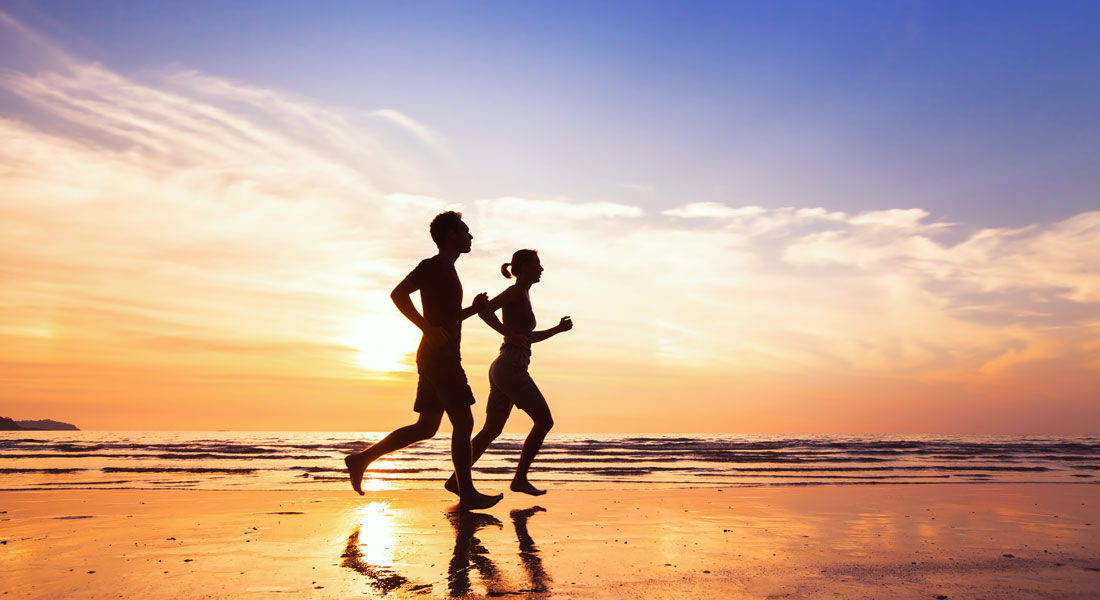 Reading Time:

5 mins, 8 secs
It's that time of year when some might be experiencing the dreaded "B word" – burnout.
Or others have been so focused on keeping their business afloat that they've ignored everything else – and are starting to pay the price.
That's why I thought it was a good time for a reminder that being successful means more than your year-end GCI.
It's about the total picture, and your health plays a huge part in that.
Let me share with you seven steps to better health and vitality so you can avoid burnout and steamroll into 2021 full of the energy you need.
Make sure you read through to Step 7, where I'll share details about an exciting event where I'd love to have you join me!
Health & Vitality Step 1: Schedule Some "Phone Free" Time Off
There's certainly the "grit" and "hustle" side of this business some people are attracted to.
Some agents seem to relish it… touting how they're available 24/7/365.
I'd contend that's not healthy (nor all that desirable), and you can't keep it up forever.
Sure… go hard while you're working and give it all you've got. But make sure to take some breaks, too.
One of the hardest things for any real estate professional to do is to turn off their phone, but it's essential to your long-term success.
The key is to plan some time off so you can inform the people you're working with and delegate tasks that might need to be handled while you're "off."
Reasonable clients will understand if your outgoing VM message explains that you're taking a personal day and have a contingency plan in place for them.
Will you do this? Can you put down your phone for a day? Let me know in the comments below.
Health & Vitality Step 2: Get Outta Town
A change in scenery can be extremely rejuvenating.
And it doesn't have to be a big vacation.
If you work in a city, you might need a quick escape to get out in the country, or to the ocean or a lake. Maybe a day in the local mountains, if you've got that opportunity.
Breathe some fresh air and let nature's healing effect revitalize you.
Health & Vitality Step 3: Schedule Mini Breaks for the Rest of 2020
Like I said above, working 24/7/365 is not a prescription for good health.
But if you're not careful, this industry will force you into a hectic schedule where you're always flying by the seat of your pants.
I just talked about this in a recent #TomFerryShow… work expands to fill the time we allow for its completion, so the key is to set boundaries for yourself. Schedule a half day off on your calendar and then honor that. Or maybe it's just a couple hours.
The key is to build those "breaks" into your calendar ahead of time, because if you wait until you're all caught up and it finally feels like you can take a break, well… you know. It'll never happen.
So put some "mini breaks" in your calendar today!
Health & Vitality Step 4: Commit to a More Disciplined Health Routine
Are you working out? Are you eating healthy? Are you even thinking of these things, or do they take a back seat because you're "too busy" to deal with them?
Good health doesn't happen without planning, effort, and discipline.
I know you're busy.
I know it's hard to fit workouts and healthy meal prep into your crazy schedule.
But those things are essential to your long-term wellbeing.
Make the commitment. If you're struggling with this and just can't seem to figure it out, text me at 949-216-5466 and let's put some accountability in place.
Health & Vitality Step 5: Get More Rest
I know, I know… you're probably laughing at the idea of getting more sleep because you're burning the candle at both ends and can still barely keep up.
But that approach can only take you so far.
Without eight hours of sleep per night, you're eventually going to start breaking down.
So maybe it takes more steps than just going to bed earlier… maybe it's time to hire an assistant and delegate some tasks… because your future health depends on it!
Or maybe it's time to introduce more systems and automation to your business, so you're not hand-crafting every last element of a transaction when you don't need to be.
Whatever the case, make a point of getting the sleep you need – or know that you'll pay for it later.
Health & Vitality Step 6: Avoid the Energy-Sucking Vampires
Putting yourself in a toxic environment isn't healthy.
You know this.
But it's difficult sometimes.
We all have those things or people in our lives that seem to inject constant negativity.
I believe it's up to you to protect your energy and not subject yourself to the energy-sucking vampires.
Minimize your time in these environments as much as possible, and you'll not only be happier, but more productive, too.
Health & Vitality Step 7: Join Me for a Free Webinar on Monday!
This coming Monday, I'm doing a live webinar where I'll be joined by Nutritionist and Board-Certified Medical Practitioner Pam Jacobson from Level TEN Health to introduce a really exciting health challenge we're launching together.
The webinar is free, the challenge is extremely low cost and will benefit charitable causes, and there are exciting prizes up for grabs!
Join us! Here are all the details:
WHEN: Monday, October 26 at 9:00 AM Pacific
WHERE: My Facebook page
WHY: To kick-start a positive health regimen to close out 2020
WHO: Anyone who wants to move their body, get fit, donate to one of the Level TEN charity partners and win some really great prizes
No pre-registration required. Hope to see you there!
Which of these steps do you need most? What are you going to do about it? Let me know in the comments below!